/files/965/File/DFBC TEAMKID 2019-20.pdf
/files/965/File/DFBC TEAMKID 2019-20 SECOND SEMESTER.pdf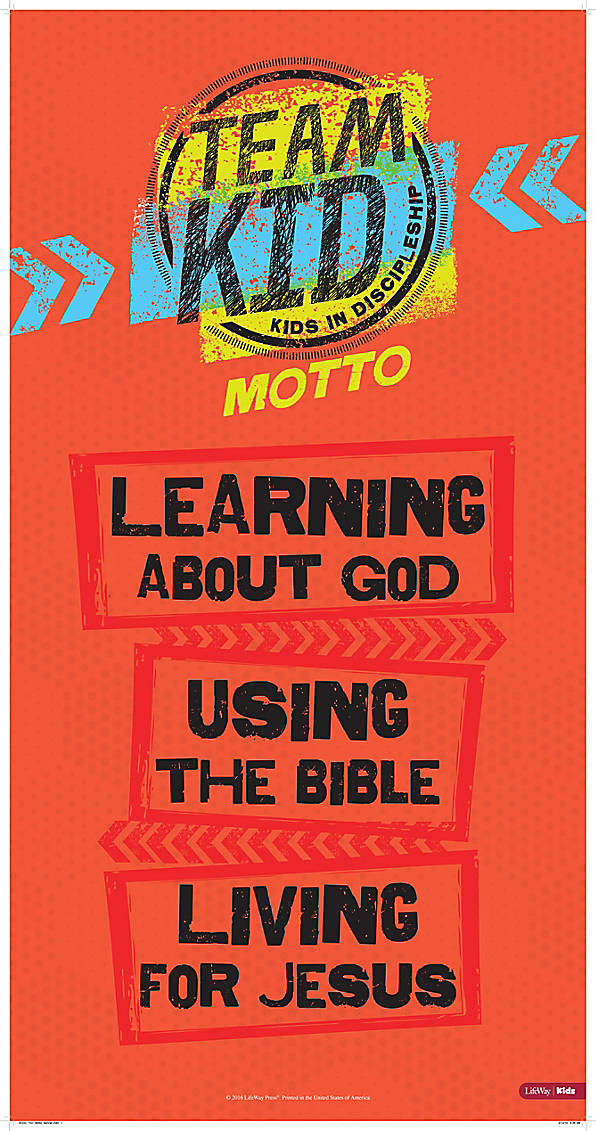 The KID stands for Kids in Discipleship. Discipling children is the goal of TeamKID.

TeamKID is a fun, high-energy ministry that encourages kids to know Jesus Christ and grow in a relationship with Him. All parts of TeamKID-Bible stories, Scripture memory, life application, missions, and recreation-connect to teach life lessons to kids.
Scripture memorization is a very important part of TeamKID. Each week there will be a verse for the children to learn. In addition to learning the verse, they will learn what the verse means and how to apply the verse to their lives.

TeamKID is divided into 5 teams: preschool, K, 1st & 2nd, 3rd & 4th, 5th & 6th. There is a class available for 7th & 8th students at the same team meeting time.